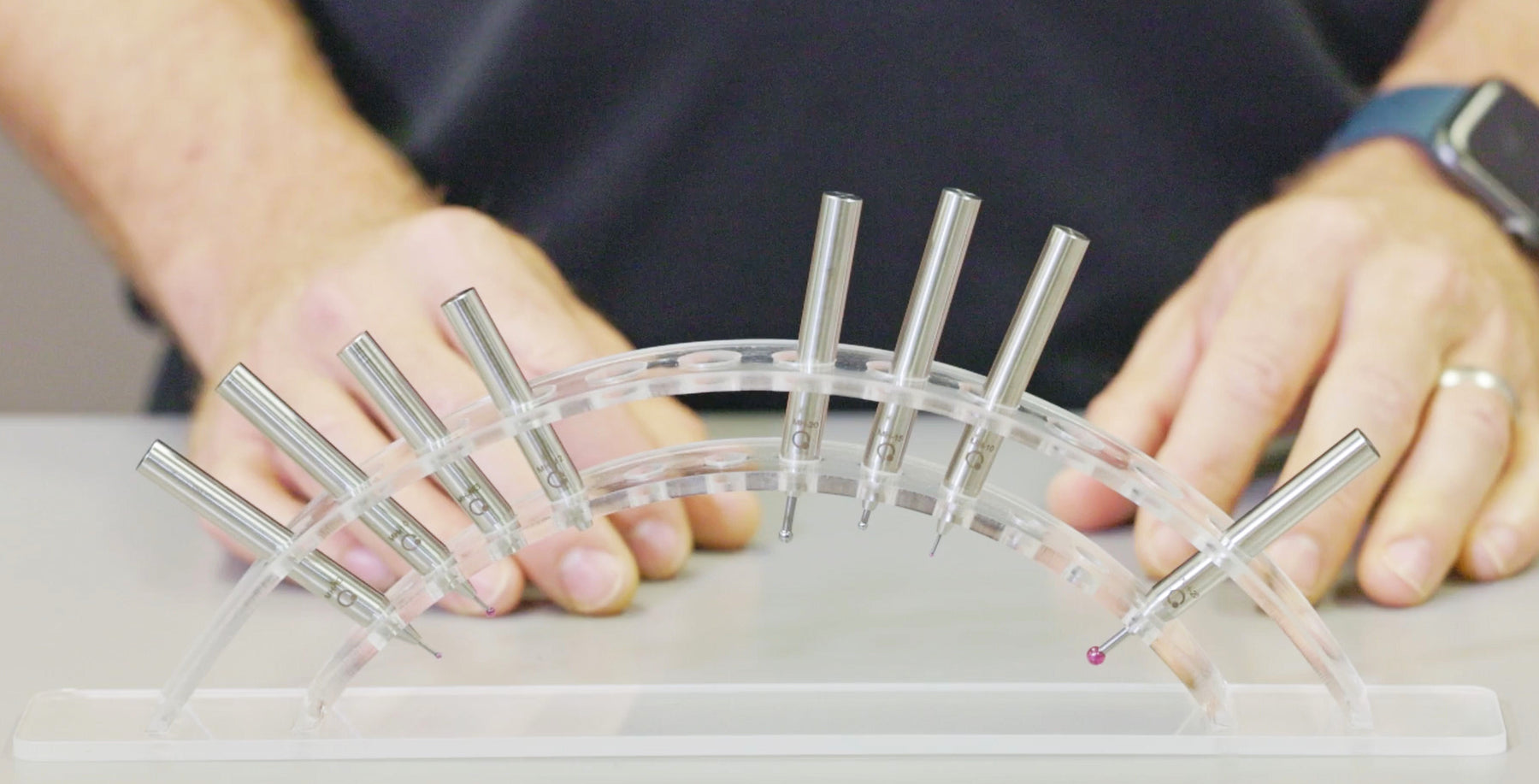 Save 50% On Styli For Your Mitutoyo Linear Height Gage
Q-Mark developed a new product line specifically to help Mitutoyo Linear Height Gage users. Our customers often find indicator styli to be costly to replace, at about $200 or more per probe and also extremely limited in sphere sizes.
We thought, why not just make a Mitutoyo compatible stylus holder with a stainless-steel body that allows the user to change out the stylus end?
Your first purchase of the new holder will save you about 50%, and future replacements will save about 75% off the OEM replacement.  Q-Mark already has a wide variety of threadless styli and sphere material options available.   So now a Mitutoyo Linear height gage user can have all these options, and be able to set the length themselves. 
Q-Mark offers three different holders in our threadless styli category:
MH-10 for 1 mm stems
MH-15 for 1.5 mm stems 
MH-20 for 2 mm stems 
Since many of you have a CMM in your quality department, you may already have a supply of M2 and M3 threaded styli. These holders allow you to put them to use. 
Each holder has an 8mm steel body diameter to fit the height gage with the M2 or M3 female thread on the end.
Next time you need to replace a stylus on your Mitutoyo Linear height gage, you can purchase a compatible holder from Q-Mark and stylus at half the cost of the OEM replacement.  If the sphere becomes worn or damaged, just remove the tip, place a new stylus in the holder, and save 75%.
If you have any questions, give Q-Mark a call at 949-457-1913, or email
sales@cmms.com
. We're here to help.